Leading Edge Manufacturing & Equipment requires the flexibility to adopt changing standards and emerging technology to achieve higher productivity, zero-defect, lower total cost of ownership for manufacturing process. Design Gateway IP core solutions offer key components for FPGA-based manufacturing & equipment development to meet such essential requirements.
Application Examples
SUCCESS STORIES & APPLICATION EXAMPLE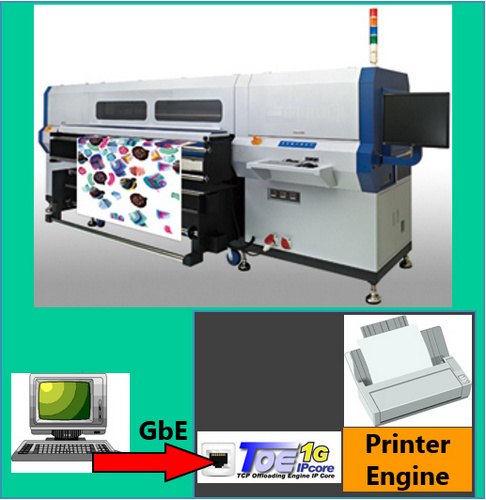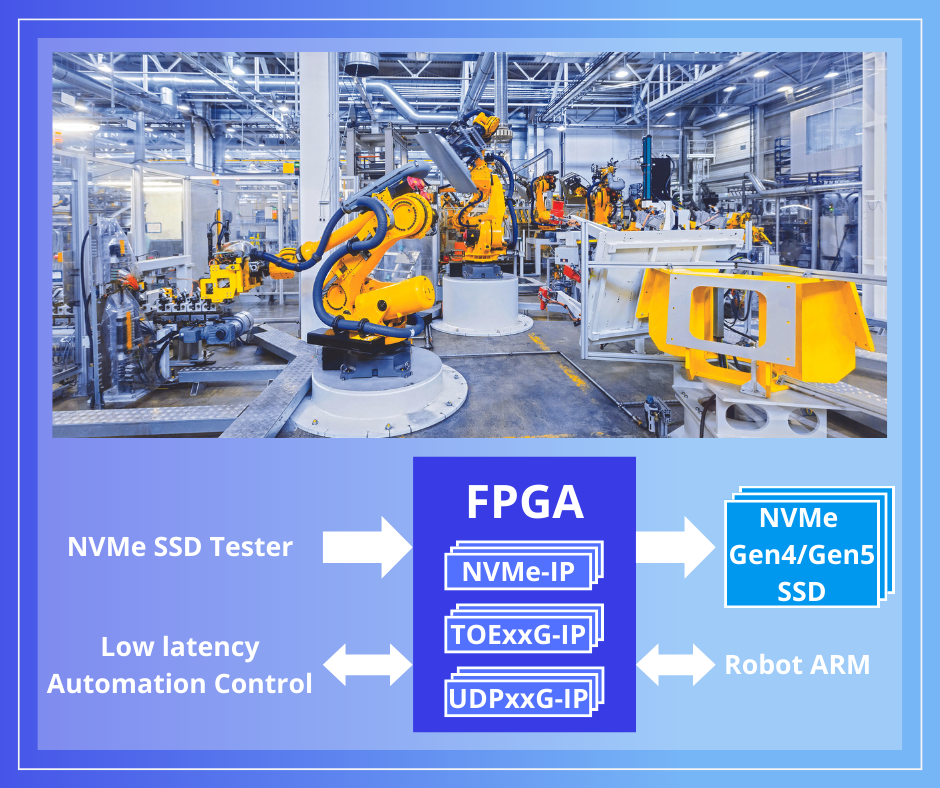 Key Factors
Automatic retransmit is required for data reliability.
No CPU resource required for TCP control.
Development can be advanced on AC701 with the reference design before the user board is completed.
Key Factors
Standalone NVMe Host Controller support latest NVMe SSD device technology, PCIe Gen4 and Gen5 speed.
Super low latency TCP/UDP offload engine for Robot Automation Control
High performance AES encryption to improve Automation Control security
Please contact us about our solutions for Manufacturing & Equipment