Test & Measurement machines need to adopt changing standards and next generation technology to support various kinds of devices under test (DUT). FPGA device and Design Gateway IP core solutions offer the latest interface technology for Data Storage and Networking to keep up with emerging technology.
Application Examples
Success Stories & Application Example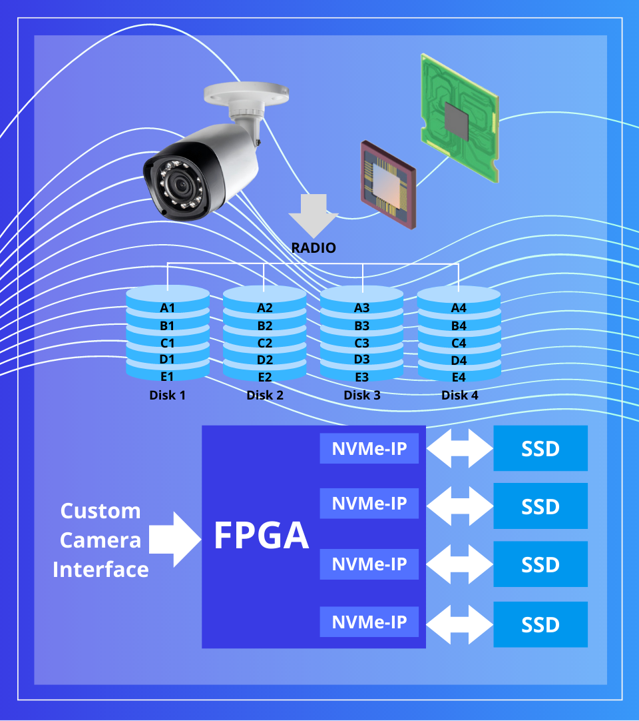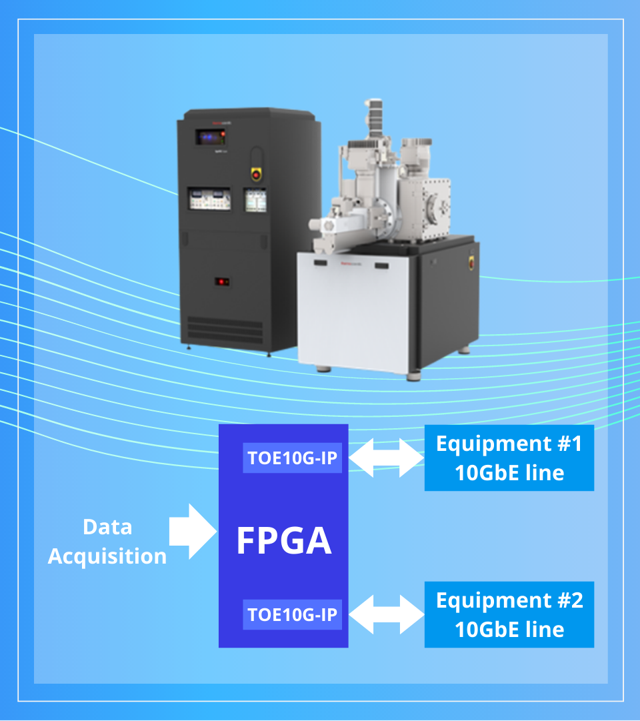 Key Factors
Over 7GB/sec write speed into 4TB storage is required.
No CPU required, reducing CPU firmware development man-hours.
Single license allows multiple instances for RAID, reducing license costs.
Key Factors
Both 1Gbit and 10Gbit Ethernet network lines achieve high effective transfer performance.
No CPU resource required for TCP control.
Simple user interface makes easy to connect user logic with IP core and shorten development time.
Please contact us about our solutions for Test & Measurement